BRAND NEW ALBUM OUT JULY 9TH, 2023
"Last Hope for the Modern World"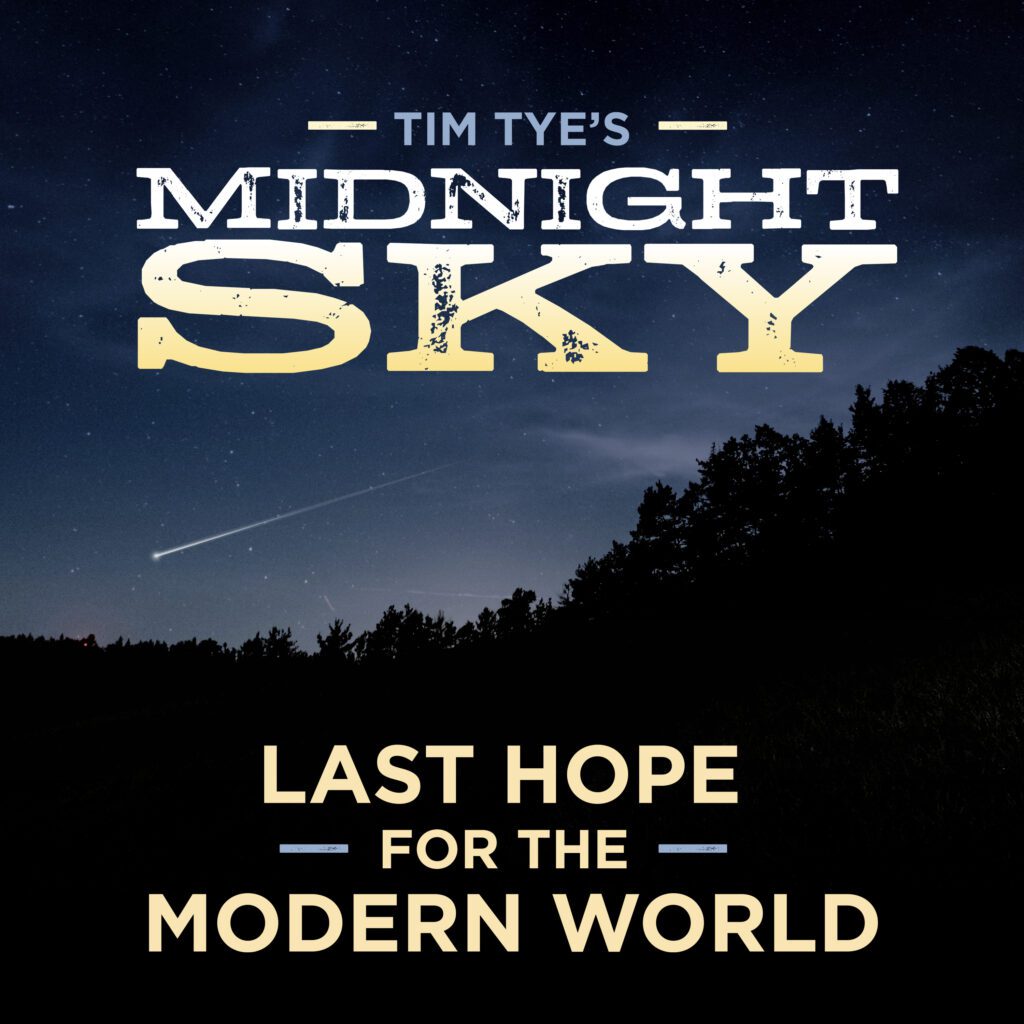 "Last Hope for the Modern World" is so much more than just an album; it's an emotional release and a personal statement from an artist who has something to say.
Tim Tye's Midnight Sky released third album, "Last Hope for the Modern World," on July 9th, 2023. This exciting collection of original songs combines Tim Tye's emotionally charged songwriting with impressive musicianship and powerful vocals. The title track is the first single being sent to radio.
"The premise of the song, love is the most important thing, is nothing original, but I think I found a somewhat fresh way of expressing it, with a subtle reference to the current state of the world."
Having drawn inspiration from the best of country and rock traditions and his own life experiences, Tim has crafted an album sure to make a lasting impression. From the soulful title track to the hopeful "Every Now and Then" to the reflective "The Tavern Song," each track on "Last Hope for the Modern World" will take listeners on an intimate journey through the ups and downs of life.